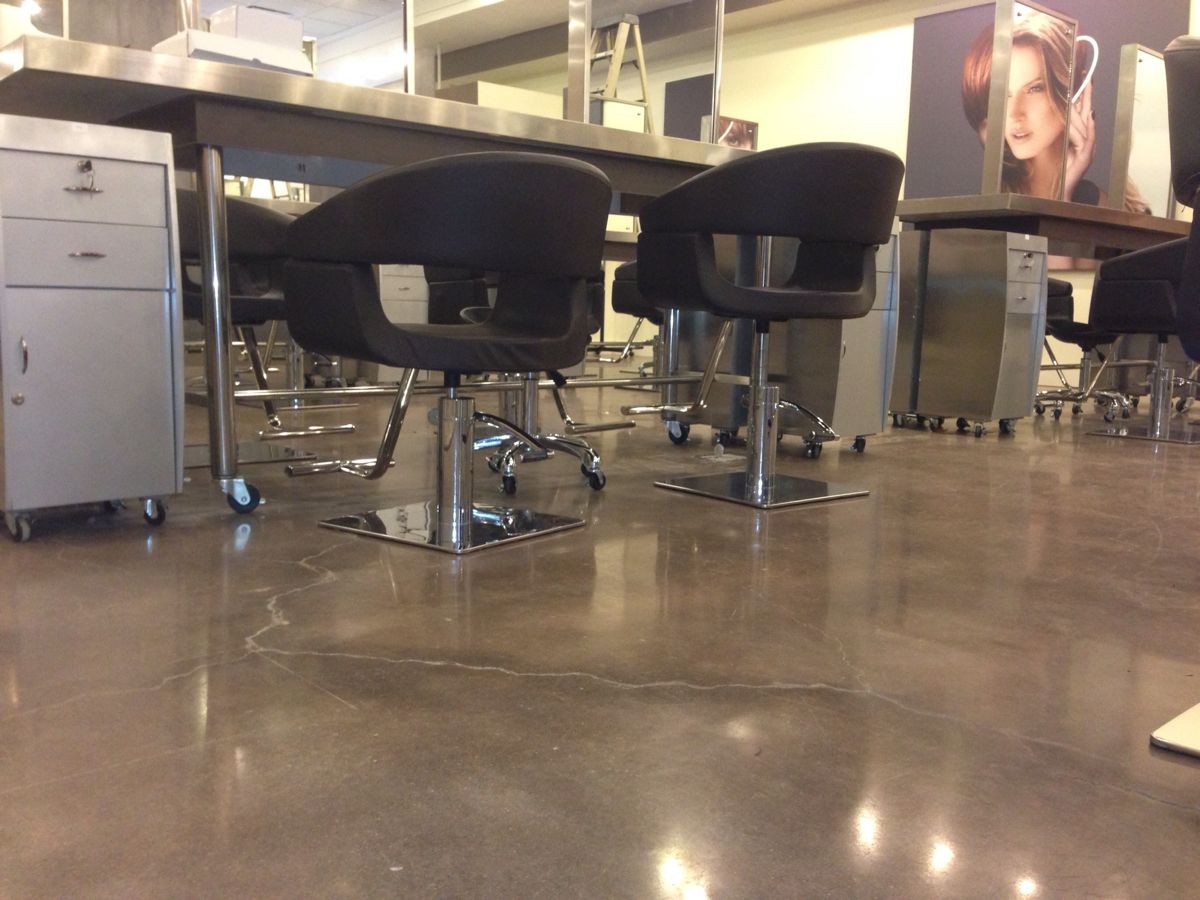 Our polished concrete process revitalizes and strengthens concrete floors. Since 2002 this process has been transforming new and old concrete into strong, durable and beautiful surfaces.

We can grind concrete to remove old coatings, carpet glue or any other substance to get your concrete to a clean usable surface.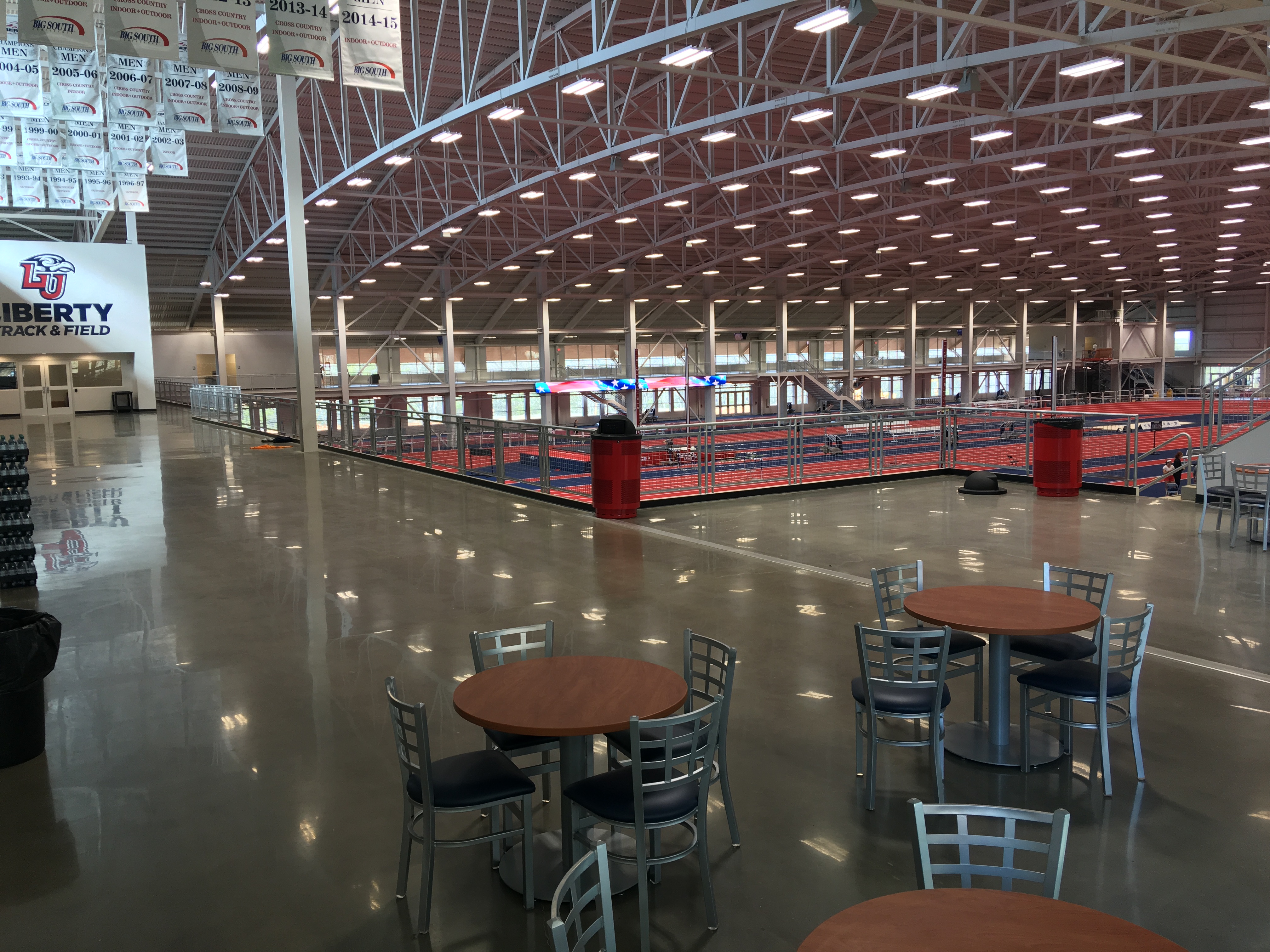 DENSIFIED & BURNISHED CONCRETE
Our densifiers provide a durable, productive working surface that is free of dust and easy to maintain.
The Ashford Formula, Retro-plate and Euclid Diamond Hard are our preferred products, but we can install any densfier to meet artitectural specifications.

Our fast track grind & seal concrete system will clean an old concrete floor and seal it to provide a beautfiul and clean surface in a short amount of time.
Our epoxy and urethane sealers protect the concrete and provide a gloss or matte finish.
We have a proven track record. From homeowners to large industrial facilities and schools, we have installed over a million square feet.
We've also won awards from the American Society of Concrete Contractors/Decorative Concrete Council and Coatings Pro Magazine.








Serving all of Virginia and North Carolina, including Lynchburg, Roanoke, Charlottesville, Danville, Richmond, Blacksburg, Martinsville, Greensboro, Chapel Hill, Raleigh, Durham, Fredericksburg, Harrisonburg, Culpeper, Newport News, Virginia Beach, Norfolk, Fayetville, Hickory and many more.